Community, Outreach & Advocacy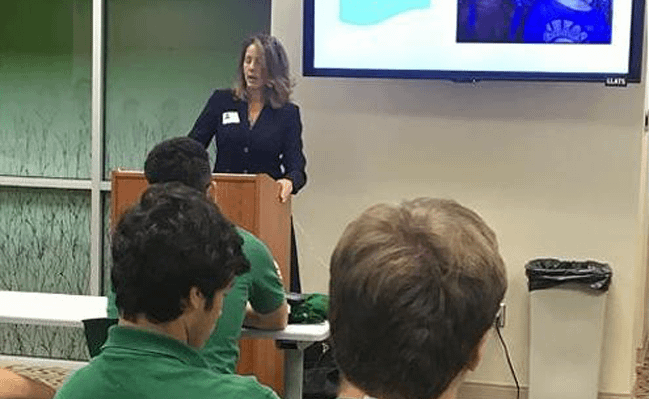 Colleen firmly recognizes and addresses the critical need to minimize the number of individuals with mental illness falling into the criminal justice system. Stemming from her countless number of interviews as an investigator and mitigation specialist, she has become determined to spotlight the importance of mental health in the realm of criminal justice.
In pursuance of change, Colleen assisted in the development of the Forensic Behavioral Health Intervention Unit as a pilot project for the 13th Circuit Public Defender's Office. This groundbreaking program diverts individuals with serious mental illness who commit minor offenses away from the criminal justice system and into comprehensive community-based treatment and support services to allow each individual a promising future. As a community leader, Colleen serves on the University of Tampa's Sykes College of Business Advisory Board and has been a guest speaker at their Criminology Department. For the last seven years, she has also conducted a presentation on the death penalty at a local high school.
Colleen Quinn-Adams has served on the Deans Advisory Council for the Sykes College of Business for years. Colleen '91, is more proof of the power of philanthropy. A criminology major who attended UT and received a scholarship, Quinn continues to give back. Quinn, a donor who also provides leadership and guidance, in addition she has been a speaker at a UT Criminology Club event.