With over 30 years' experience, CQI provides personalized services for every client with each case tailored to the client's needs. CQI has a proven record of success and has helped numerous clients evade the death penalty or receive reduced sentences.
Colleen Quinn-Adam's superior and uniquely developed work product distinguishes CQI from all others. During both investigation and mitigation processes, extensive amounts of information and data are acquired which can be overwhelming for clients.
CQI serves clients across the state of Florida. Her investigations have led her across the United States as well as internationally. Most recently, Colleen travelled to Jaimaica and Puerto Rico to conduct investigations and mitigtion on capital cases.
One hour of complementary consulting for attorneys

"In an ever changing criminal justice system that takes into consideration a defendant's background, mental health, life experiences, family history, and other factors, it is imperative to have a skilled, knowledgeable, diligent, and thorough mitigation expert. Colleen Quinn Adams has provided my clients with top notch investigation and mitigation services that have resulted in favorable outcomes in extremely serious cases. Colleen's ability to gather information and evidence relevant to my case and encapsulate that information into a detailed, comprehensive, and presentable mitigation report is second to none. Colleen's ability to relate to my clients through compassion, empathy, and warmth provided them with comfort and confidence in their most desperate times. I would highly recommended Collen Quinn Adams to any attorney in need of a mitigation expert."
Anthony B. Rickman, Esq.
"I have worked with Colleen Quinn-Adams as a mitigation specialist and Investigator for over five years. Her work product is meticulously detailed and her dedication to my clients is unsurpassed. Her experience makes her invaluable to my criminal defense team. Colleen is always my first go to- hands down."
Debra Tuomey, Esq

"After working closely with Colleen, I can attest that Colleen's mitigation and investigative skills are excellent. While outstanding in all areas her greatest strength is synthesizing the massive amount of information she collects into an exceptionally usable and presentable form. This extraordinary level of preparation can greatly assist an attorney in the presentation of their case."
Timothy J. Fitzgerald, Esq.

"Colleen Quinn Investigations has been a lifesaver for me time and time again over the past 25 years. Colleen's thoroughness and dedication to the best interest of the client have directly contributed to favorable case results on a consistent basis."
Rick Terrana, Esq.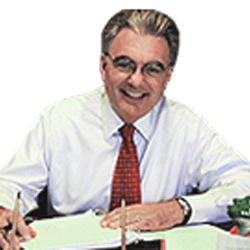 "As a criminal defense attorney who handles death penalty cases, I am regularly in need for a good investigator/ mitigation specialist. I have used Colleen Quinn-Adams exclusively for over ten years in that capacity and could not be more pleased. She is extremely thorough and prompt. She competently gathers and organizes the evidence (mitigation or otherwise) needed by the attorney to best represent his or her client. I highly recommend her services."
Daniel M. Hernandez, Esq.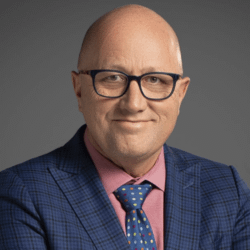 "My office has been fortunate to work with Colleen Quinn-Adams on our team as a mitigation specialist for more than a decade on numerous high-profile capital cases, both in State and Federal Courts. Her ability to connect with the client, families, and witnesses is superb, and the attention to details in her work product is priceless. It is without hesitation that I recommend her should you need a mitigation specialist or investigator on your team."
Bjorn Brunvand, Esq.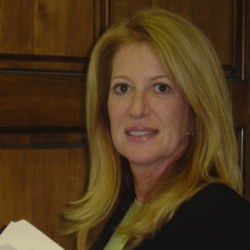 "I have worked with Colleen for over 10 years. My firm has hired Colleen privately as well as appointed under the CJA Act Federally and under JAC for State cases. She has handled mitigation for me in numerous capital cases where the state was seeking the death penalty. Her work ethic is unmatched. Colleen is very bright. Colleen knows how to get information, what information is needed and she knows how to present that information to the attorney as well as the jury. It is without hesitation that I highly recommend Colleen Quinn to you. Colleen gets the job done and done well."
Anne F. Borghett, Esq.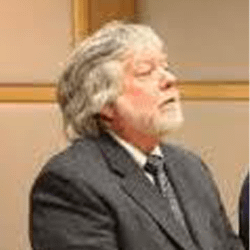 "Colleen Quinn-Adams and I worked together for years. On my Federal capital cases and I can say as a mitigation expert she is both skilled and knowledgeable. She is an asset to the defense team. She provides a mitigation report that outlines the clients life in detail. She also provides a powerful mitigation video to present to the jury or DOJ that outlines the clients life through testimony, photos, and memorabilia. I would recommend her to any legal team needing a mitigation expert. "
Frank Louderbecks, Esq.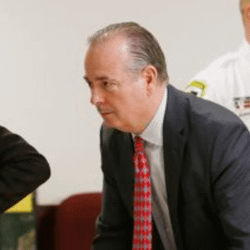 "Colleen Quinn has been my investigator and mitigation specialist for over fifteen (15) years. She is a significant asset to my defense team as her work is thorough and timely. Her follow up skills are essential for me as I do not have time to babysit an investigator. I can trust that when I give her an assignment, she will complete it without me having to check on her. Colleens educational background in mental health and criminal justice is invaluable. She has handled investigation and mitigation for my firm for every degree of homicide including capital death penalty defense. She is certainly a team player and essential to any criminal litigation practice. Colleen is well respected by top criminal defense attorneys and by the Court, alike."
Brian Gonzalez, Esq.